Be the envy of chiclet keyboard fanboys everywhere with the ultra-slim, tenkeyless SK630 mechanical keyboard. With extra-flat keycaps and new Cherry MX Low Profile switches in a standard tenkeyless format, you've finally found a chiclet-style keyboard that doesn't suck. And with signature Cooler Master features on deck, you'll have all the tools necessary to achieve flawless victory.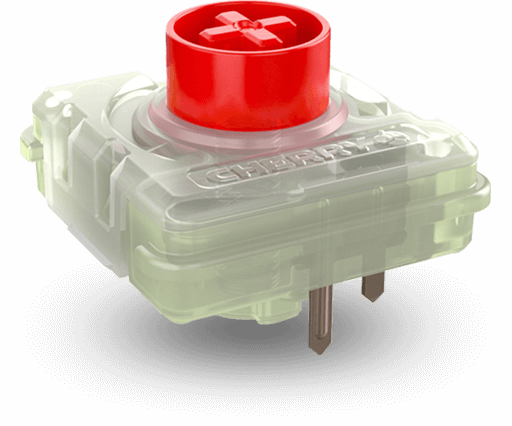 COMPACT,
LOW-PROFILE STYLING
FOR SLIM CLICKIN'S
The SK630 sports a bold new look for keyboards, featuring new Cherry MX low-profile switches. Get all the best durability and precision of traditional Cherry MX switches along with a travel distance and actuation point that's been reduced by 0.8mm. Add in ultra-flat keycaps and a clutter-free tenkeyless format, and you have a high-performance keyboard in a compact, chiclet-style body.
MINIMAL DESIGN,
MAXIMUM RUGGEDNESS
The SK630 combines minimalist, artsy-fartsy good looks with durable, premium construction for a keyboard that's simultaneously elegant and rough around the edges. It boasts a brushed aluminum top plate for timeless beauty while the floating-key design gives you contemporary badassness.

NO SOFTWARE
REQUIRED
When you're in a groove, the last thing you want to do is Alt+Tab out to adjust your keyboard settings. The SK630 combats that with an innovative on-the-fly system. During the heat of battle, users can easily adjust per-key backlighting, switch lighting modes and even record macros with just a few keypresses. Get the functionality of software without needing to have software that bloats your system—saving you time and precious PC resources.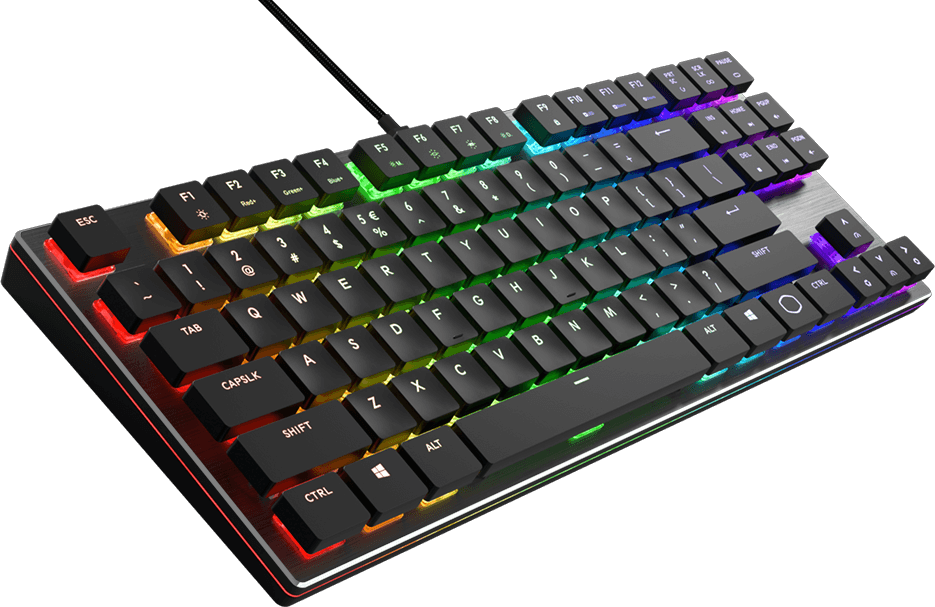 RGB BACKLIGHTING AND LIGHTBAR
It wouldn't be a gaming keyboard without the standard per-key backlighting. Luckily for you though, we've upped the ante by adding lightbars on each side of these products to give you more LEDs for more flash.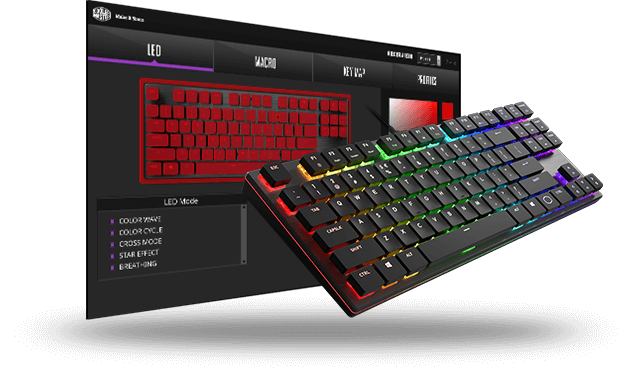 NEW & IMPROVED
EASY-TO-USE
SOFTWARE
You don't need it to make this keyboard work, but we've added the best support software, for free. It's simple, straightforward and foolproof. You'll be able to unleash 16.7-million colors to every key, get further customization of lighting modes and fine-tune macros. Our software will give you everything but the kitchen sink.
ACCURACY REDEFINED
The SK630 employs rollover technologies that result in the most efficient, accurate anti-ghosting technology yet. N-key rollover works in tandem with 6-key rollover to ensure that every single keypress is correctly detected, even during your most heated, button-mashiest moments. Rest easy knowing no matter how fast and furious it gets, your keyboard can handle it.

FAST, SEAMLESS
PERFORMANCE
Say goodbye to rage quits due to crappy hardware. The SK630 comes equipped with a 32-bit ARM Cortex processor for consistent precision and performance. Register keystrokes instantly. Save and execute commands and macros in a snap. Thanks to the on-the-fly system, you'll get an instant advantage over your opponent and beat them to the punch every time.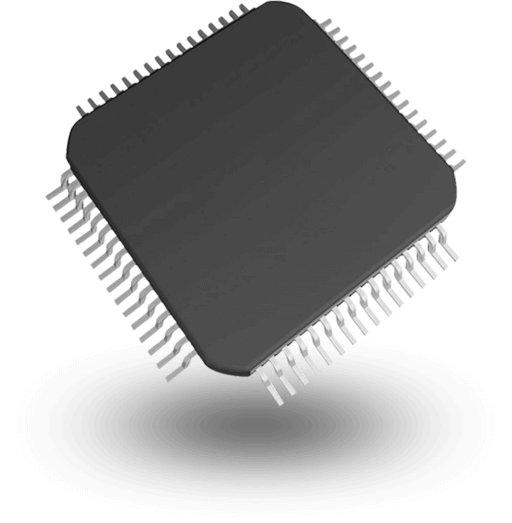 Specifications
Model Number
SK-630-GKLR1-US
(Red Switch)
Product Name
SK630
Keyboard Size
Tenkeyless
Switch Type
Cherry MX RGB Low Profile Red
Material
Aluminum/Plastic
Color
Smoky Gunmetal Brushed Aluminum
LED Color
RGB, 16.7-million colors
Polling Rate
1000Hz
Response Rate
1ms/1000Hz
MCU
32-Bit ARM Cortex M3
Onboard Memory
512KB
On-the-Fly System
Yes for Multi-Media, Macro Recording and Lighting Control
Multi-media Keys
Through Function Key (FN)
Cable
USB Type-C Detachable and Braided
Software Support
Yes Through Portal
Connector Cable
USB Type-C (Keyboard Side)
USB 2.0 Type-A (Computer Side)
Cable Length
1.8m, Braided and Removable
Dimensions
353.5 x 125.5 x 29.8 mm (L x W x H)
Product Weight (without cable)
552g
Warranty
2 Years