AMD Radeon RX 5700
Bend the rules
Based on new RDNA architecture, the Radeon RX 5700 is the new generation of AMD Radeon GPU engineered from ground up and manufactured with 7 nm process technology. The Radeon RX 5700 card packs 2304 Stream Processors, has 8 GB GDDR6 memory on a 256-bit bus, and employs the industry-leading PCIe 4.0 host interface which offers double bus bandwidth of PCIe 3.0. You can experience smooth, gorgeous game visuals at 1080p/1440p resolution in the hottest AAA titles.
An array of gaming-enhancing features is built in to take your experience to the next level. Enjoy sharp, crisp images with Radeon Image Sharpening. Get stutter-free, tear-free gaming courtesy of AMD Radeon FreeSync. Dramatically reduce input lag with Radeon Anti-Lag. Moreover, the RDNA architecture offers higher power efficiency than previous generation, allowing more saving and less waste heat generation.
Intelligent Sharpening Technology
Radeon Image Sharpening combines contrast-adaptive sharpening with GPU upscaling to deliver crisp looking visuals with virtually no performance impact.

Stunning Visual Fidelity
FidelityFX is a collection of high-quality post-process effects that automatically collapse multiple effects into fewer shader passes to reduce overhead and free up your GPU for the visceral experience you demand.


Faster Responses to Your Every Move
Less lag equals more wins. Radeon Anti-Lag reduces latency dramatically, providing ultra-fast response time giving you a dynamic edge over your competition.
No Stuttering. No Tearing. Just Gaming.
Radeon Freesync and FreeSync 2 HDR take full advantage of Radeon RX 5700 XT, bringing gamers the best stutter and tear-free gaming experience with higher refresh rates, lower latency, and 10-bit HDR, available on over 700 monitors.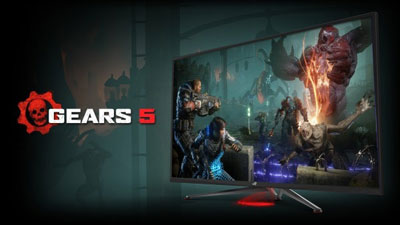 Extreme Refresh Rates for Extreme Resolutions
DisplayPort 1.4 with Display Stream Compression is ready to power extreme refresh rates, frame rates, resolution, and color depth for next-generation displays, supporting up to 8K resolution at 60 Hz or 5K at 120 Hz.
Customizable Gaming Experience
Take your gaming experience to the next level. Experience stutter-free, tear-free gaming, reduced input latency and day-0 drivers optimized for new game releases.
The New Gaming DNA
RDNA architecture is engineered for the next generation of high-performance gaming. It's the DNA that powers your games, the DNA that brings your games to life, the DNA that keeps evolving, the DNA that brings your games to life.
More Performance, Less Power.
Efficiently energetic, Radeon RX 5700 delivers more performance while consuming less power than its predecessor.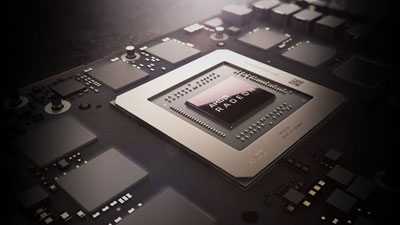 GDDR6 Memory for Advanced Gaming
Equipped with 8GB of advanced GDDR6 memory to provide high bandwidth of up to 448 GB/s, enabling 1440p performance for today's most demanding games.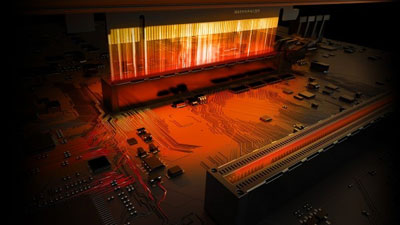 Armed with More Bandwidth
Radeon RX 5700 features PCI Express 4.0 support, with a throughput of 16 GT/s and enables two times the bandwidth compared to PCI Express 3.0. Get ready for the next generation of PC gaming.