THE LATEST INTEL CORE PROCESSSORS
This MSI gaming desktop comes with the latest 8th Generation Intel Core processors. Compared to its previous generation, the CPU multi-thread performance is 40% faster. 4K video playback with HDR visual quality is also significantly improved. So what does this mean for you? With these latest Intel processors, you can be totally immersed in full HD gaming, communicating with your teammates while live-streaming and capturing highlights for editing and posting later—all simultaneously and hassle-free!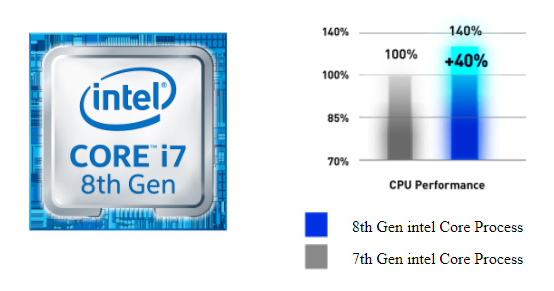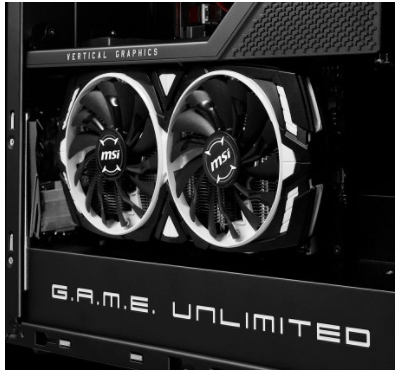 BUILT WITH REAL GAMING COMPONENTS
The components within a MSI Gaming Desktop are built to game. Tweaked and selected to get you the best performance and experience while gaming. This is not just a PC it is a Gaming PC.
SILENT STORM COOLING 3 PRO
To get outstanding performance this PC is equipped with a powerful cooling system. MSl's Silent Storm Cooling 3 Pro embraces several separated chambers that individually take care of different components within the system. In addition, Infinite X is equipped with MSI exclusive liquid cooling. These unique designs makes sure the system's temperature stays perfectly under control, supporting a cool and silent operation.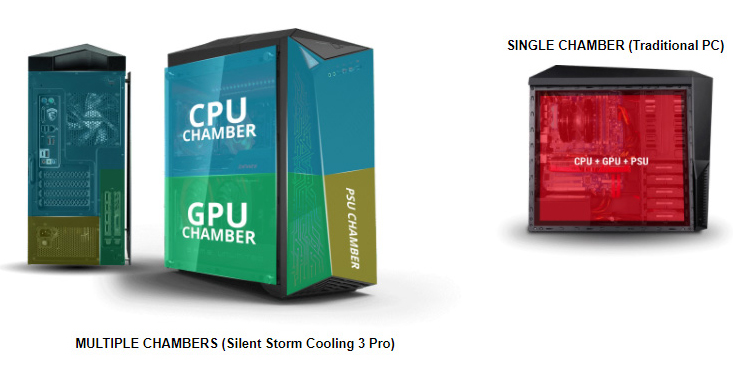 EASY ACCESS TO COMPONENTS
The components inside MSI Gaming Desktops are easily accessible and ready to be upgraded at any time. Whether you're expanding storage or upgrading your processor or graphics card, you can always Keep your gaming rig up to date with the latest hardware.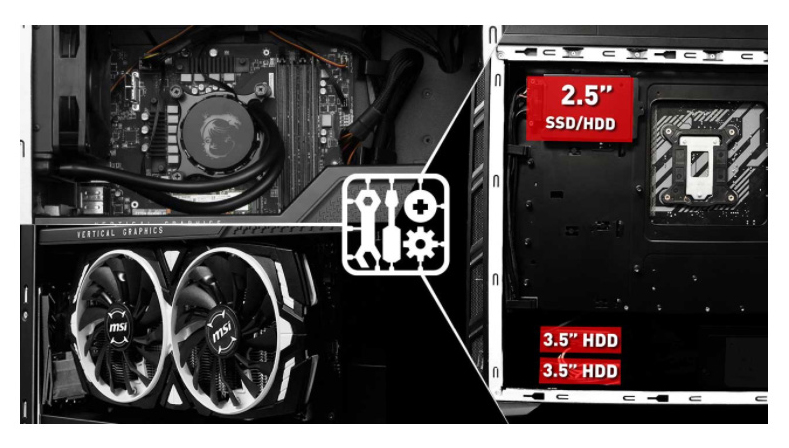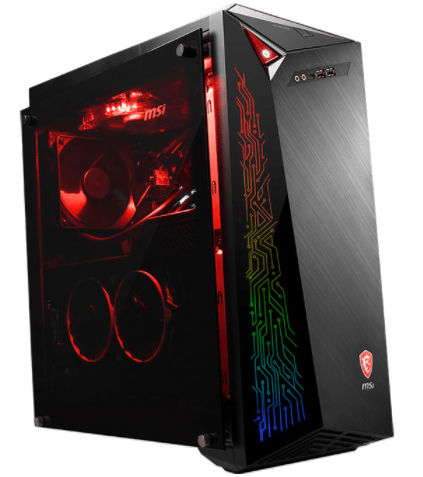 MYSTIC LIGHT
Customize your Gaming Desktop with Mystic Light. Make your build look on fire or cold as ice. You are in control. You can select any of the colors from the palette to match your system's design, and plenty of LED effects to choose from.