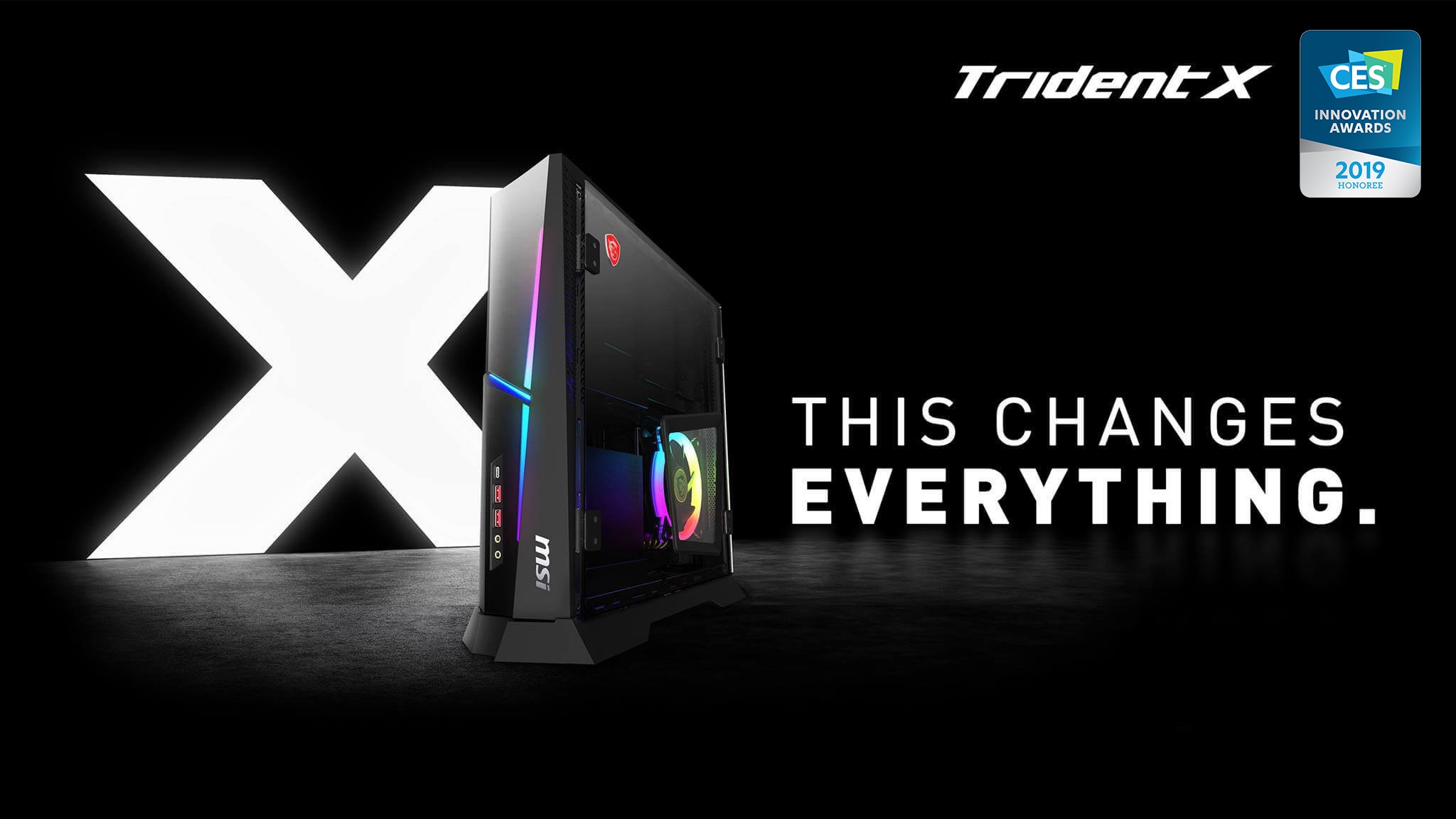 COMPACT GAMING DESKTOP
Trident X is the first compact desktop PC to incorporate an SFX power supply and the breathtaking latest MSI GeForce RTX™ graphics card, into a case only 10 liters in volume. Trident X series targeted gamers who demand the highest game performance from PC. With the Intel® 9th Gen Core™ i9/i7 K series processors and MSI GeForce RTX™ graphics card, Trident X can provide impressive performance for any task including gaming and video editing.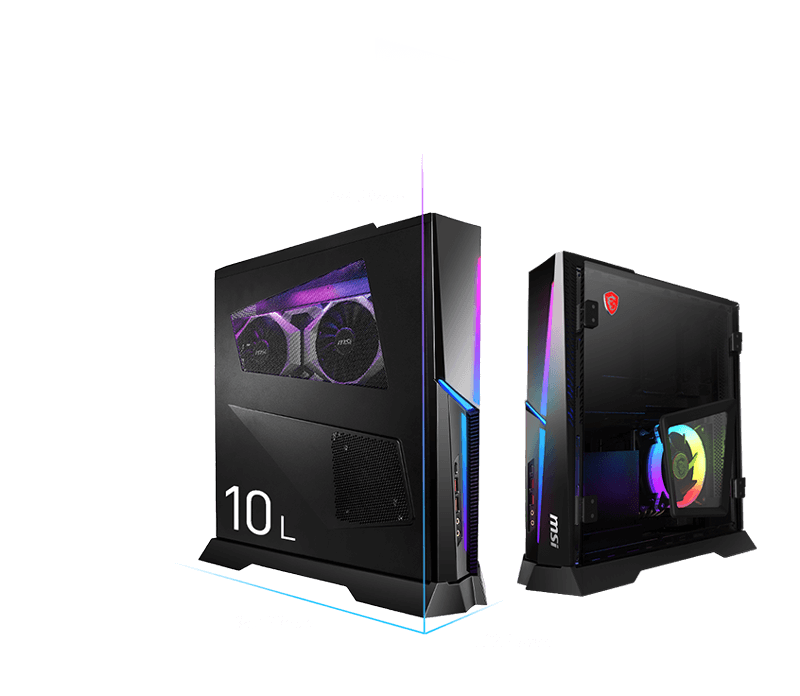 TINY YET POWERFUL
Trident X is the world's smallest gaming desktop to incorporate Intel® 9th gen Core i9 CPU. Take a huge leap in performance with the 1st-ever Eight-Core i9-9900 K processor! Experience boosted gameplay and faster rendering by up to 50% performance.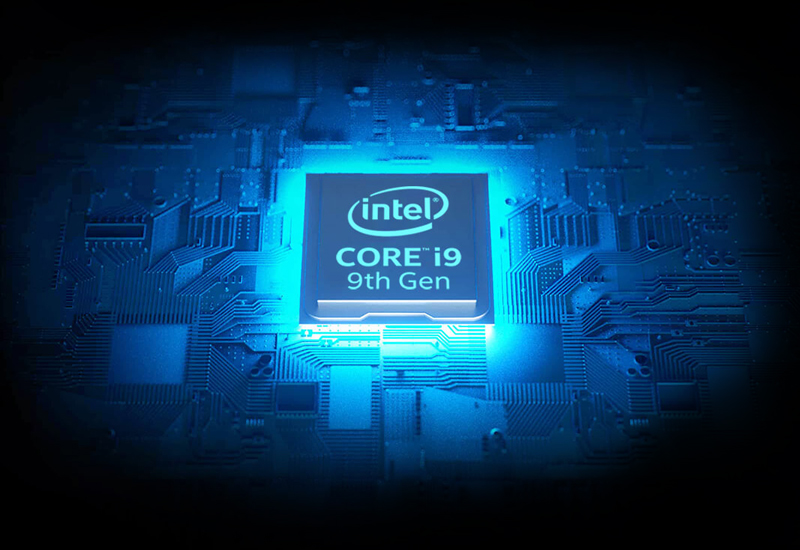 GROUNDBREAKING GRAPHICS CARD
Trident X is built with MSI fan cooling Graphics Cards - the RTX 20 series graphics cards. Besides performance being up to 40% better than GTX 10 series, MSI RTX 20 series cards also have enhanced cooling efficiency, featuring a dual fan design and the Double Ball Bearings to ensure long-lasting performance.
*Product photos, specification, functions and appearance may vary by models and differ from country to country.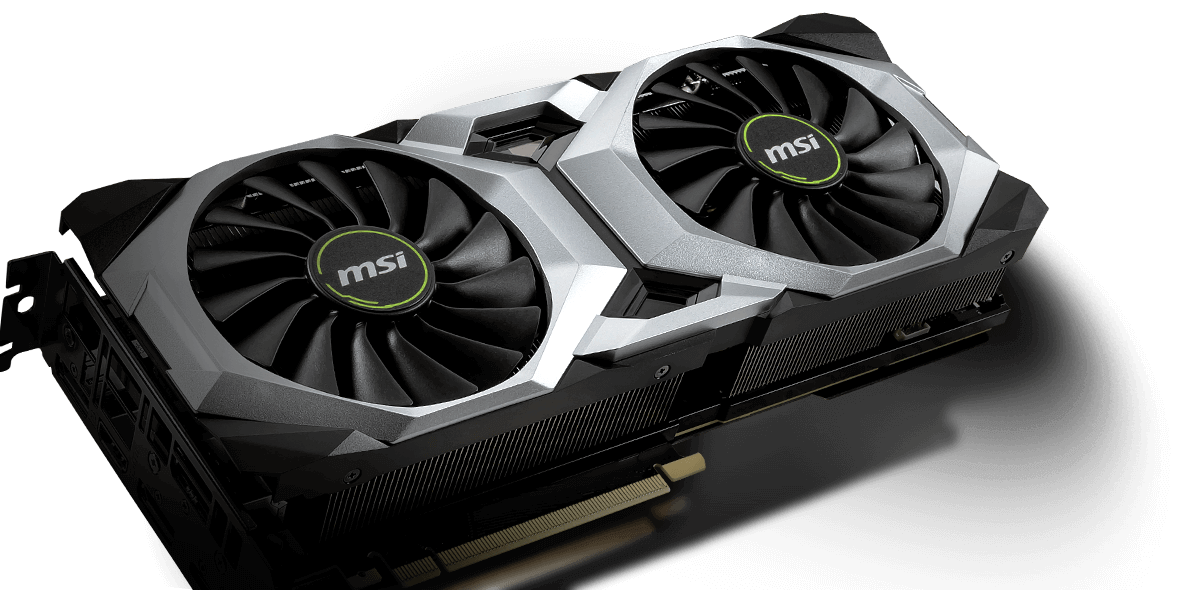 UNIQUE IN BOTH LOOK AND FUNCTIONALITY
Trident X carries the legacy with its door-like tempered glass side panel. Once customers changed the native metal side panel with the tempered glass one, they can easily pull the glass panel open like a door, which allows them to upgrade the CPU, memories or hard drive without hustle.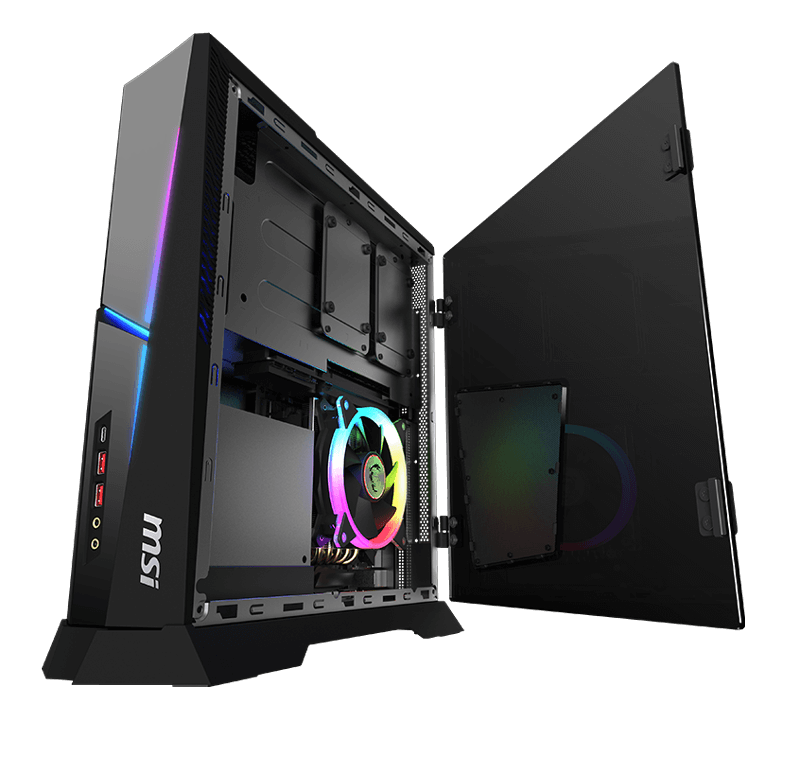 STAY COOL WHILE GAMING
Cooling is essential for Gaming systems. MSI Trident X features MSI's special and exclusive cooling technology called Silent Storm Cooling 3. Separating the CPU, VGA and PSU in different chambers with optimized airflow, the systems cooling is completely fine-tuned and ready for many hours of gaming without breaking a sweat.
PERSONALIZE YOUR GAMING RIG
Customize your Trident X with Mystic Light. You can select any of the colors from the palette to match your systems' and other devices' design, and more LED effects to choose.